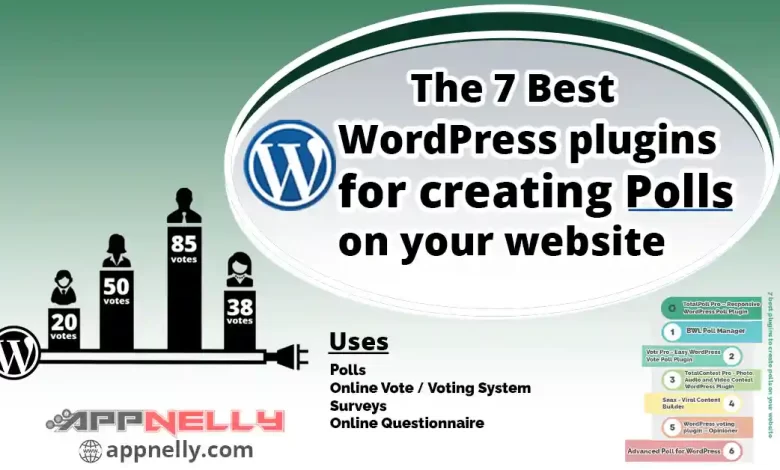 If you have a WordPress website and looking for plugins that let you create or get users vote on any given topic, then you're in the right place as we list the 7 best plugins to create polls on your website.
These WordPress Plugins can be for creating Polls, Online Vote/ Voting System, Survey and Online Questionnaire and can also serve as an interactive way of getting user's feedback.
FAQ
Beginners might be wondering what exactly is poll?
How do i know, if i need it for my website?
Okay, i need it, how do i create or manage one?
What is poll?
Poll is the process of voting in an election. Election is the process of getting the best of something based on the result of votes. Vote is the number of opinions.
Poll lets you record the opinion or vote of anything to know the best based on the result of voter's opinions.
How do i know, if i need it for my website?
You will know by understanding the real-world use of polls. Take for example: Simple and better way to compare 2 or more products, people, items etc to know the best out of them all based on people's votes/opinions is by creating polls in the subject matter. Some real-world examples will be seen at the end of this post.
Now, do you want to create any kind of poll on your website? Yes, means you need one and No Means You don't need it on your website.
Okay, i need it, how do i create or manage one?
If you have a WordPress website, you will need a plugin that let you create and manage polls. There're many plugins out there for this but we have narrowed it down to the top 7 best plugins to create polls on your website.
The 7 best plugins for creating polls on your website are:
TotalPoll is a powerful WordPress poll plugin that lets you create and integrate polls easily. It provides several options and features to enable you have full control over the polls, and has been made very easier for you to use.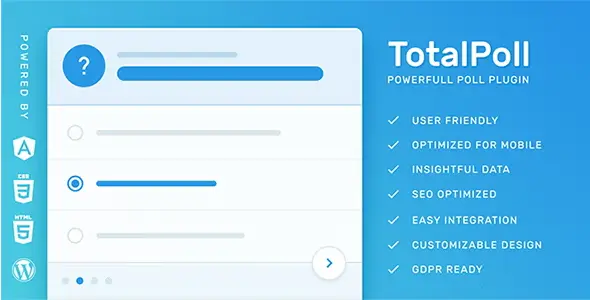 Learn more about TotalPoll Pro – Responsive WordPress Poll Plugin or Get it Here
BWL Poll Manager plugin provides you a great way to create unlimited custom poll system for your WordPress powered website. You can easily create unlimited numbers of custom polls with unlimited options and then use them via Shortcode anywhere on your web site like page, post or inside custom posts.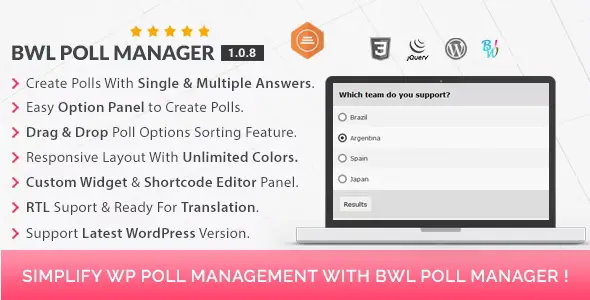 VotrPro is a powerful WordPress plugin that lets you create and add voting polls easily on your WordPress website with the votr pro shortcodes. It comes with great features that enable you to have control of what you display to your visitors with easy customization of the look and feel of each poll you create to restricting each vote.
Votr Pro has a simple but powerful results system for every vote created by you, showing the number of votes for each of your questions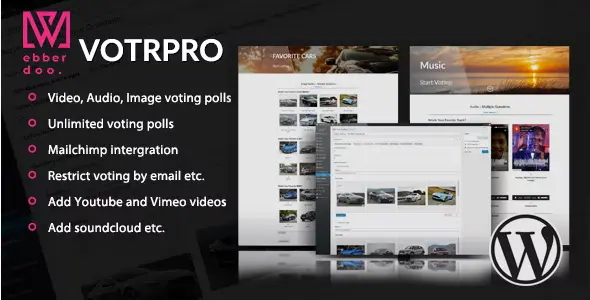 Learn more about Votr Pro – Easy WordPress Vote Poll Plugin or Get it Here
TotalContest is a powerful WordPress contest plugin dedicated to run and manage contests and competitions on your website.
It was engineered to give full control over the contest by providing many features and options with optimized performance and easy interface.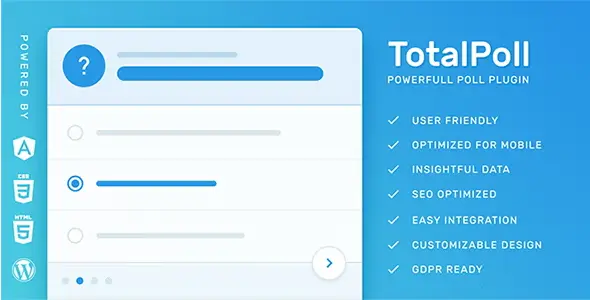 Learn more about TotalContest Pro – Photo, Audio and Video Contest WP Plugin or Get it Here
Snax – Viral Content Builder is a WordPress Plugin that lets site visitors (frontend) and editors (backend) create quizzes, polls, lists, memes and other viral content.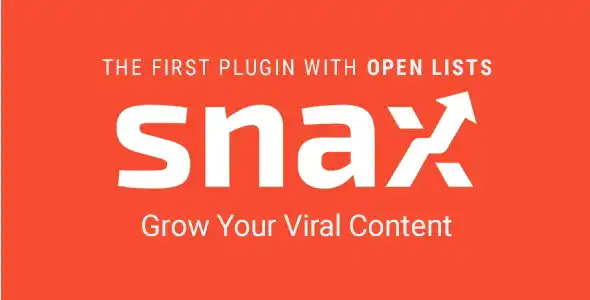 Learn more about Snax – Viral Content Builder or Get it Here
Opinioner WordPress Plugin allows you to ask questions to readers of articles and evaluates the answers.
The plugin builds a graph of user opinions and displays it directly on the post and inside the WordPress admin area. This plugin is excellent for conducting online surveys with two answers.
it is completely unusual and outstanding. using the Opinioner as a WordPress shortcode makes the plugin fully compatible with any WordPress editor or Page Builder.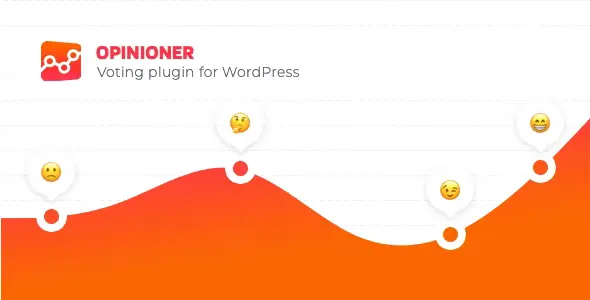 Learn more about WordPress voting plugin – Opinioner  or  Get it Here
Advanced Poll is robust yet a complete WordPress plugin to help everyone create and manage polls effectively.
This plugin is built to show polls in posts, pages and widgets of WordPress. Along with various setting options in each poll, Advanced Poll has a user-friendly interface design that assists you during setting process.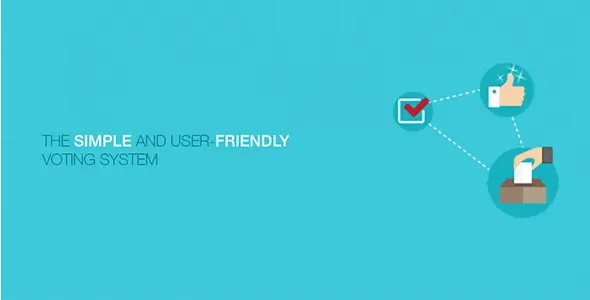 Don't ask which but find out yourself. Now, watch as we use one of these plugins to get your vote on the following random cases:
Disclosure: Some of the link in some of our posts are affiliate links. This means if you click on the link and purchase the item, we may receive an affiliate commission. more info coming soon.