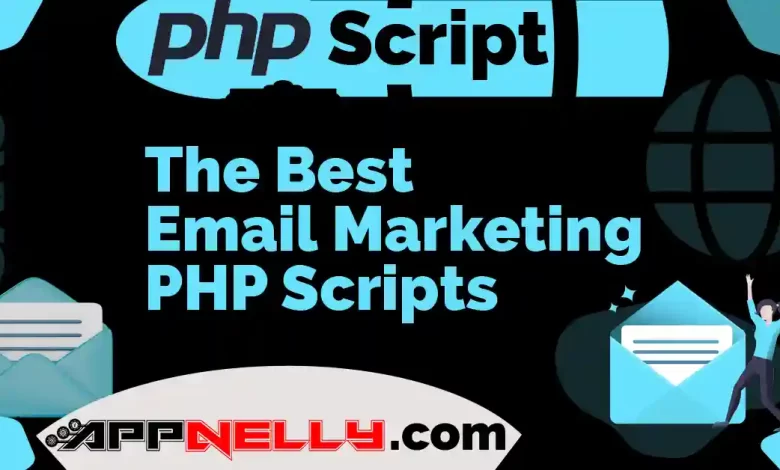 Are you looking for the best email marketing php script? Do you want to build your own email marketing platform, email marketing web application/website that let you handle every aspect of email marketing for your personal / business use or do you want to become an Email Service Provider for your customers? If yes, then you're in the right post as we discuss the 3 best email marketing php scripts (in our opinion).
Introduction
You might recall from our other post: 'What is Email Marketing?' That Email marketing is the practice of promoting and advertising goods and services to a customer base through emails. It involves sending announcements, newsletters, and other types of communication. It's a productive way to stay in touch with your clients or customers, keep them informed, and keep them in the loop.
In the same post linked above, we also discuss the types of email marketing, benefits/advantages of email marketing, How to Get Started with Email Marketing, etc.
In this post, we will discuss the 3 best email marketing php script that will let you do almost everything mentioned on the types of email marketing, makes everything mentioned on the benefits/advantages of email marketing possible and could be a great way to Get Started with Email Marketing by owning an email marketing platform.
We're talking about email marketing php scripts written in php. They let you build/create your own email marketing platform/website similar to the third-party email services you might already be using for your email marketing campaigns. Using any of these tools listed below, you could also become an email service provider similar to the once you might already be paying to use.
Familiar with any of these popular email marketing Services? "Constant Contact, SendinBlue, Mailchimp, HubSpot, Omnisend, Drip, Moosend, AWeber etc."
Those are the best and popular Email Service Providers that help you their customers run a successful email marketing campaigns in their unique ways.
You too can have a similar email marketing platform for your personal use and could also become an email service provider for others. You just need to purchase any one of the following email marketing php scripts listed below, get a domain and web hosting, install the php script on your server, do the initial setup and you should be good.
Please note that while these email marketing php scripts serve the same purpose in their own unique ways, they're not the same, some features you may find in one might not be available in the other. so read the descriptions well to know the right one you need. also click learn more to visit developer's landing page where you'll find more information not present here.
---
The Best Email Marketing PHP Script for 2023 are:
MailWizz is an Email Marketing Web Application/script that lets you properly handle email marketing for your personal/business use and can also let you become an Email Service Provider for your customers.
Since MailWizz integrates easily with payment gateways like PayPal and it offers all the needed tools to create pricing plans, promotional codes and to manage orders and transactions created by your customers.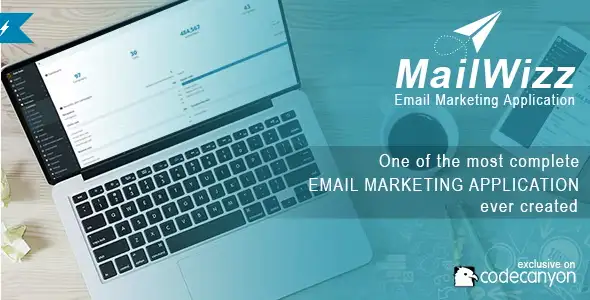 You can send an unlimited number of email campaigns (newsletters) to an unlimited number of lists containing an unlimited number of subscribers.
If you handle newsletter for multiple websites, you can treat those as customers and have unlimited too!
---
Maildoll one of the best Email Marketing and SMS Marketing Application for any business marketing purpose.
It is a self-hosted Email Service Provider and easy to install, which has all the meaningful and user-friendly features you need.
You can perform all the time-consuming work for your email and SMS marketing campaign smoothly in a short period.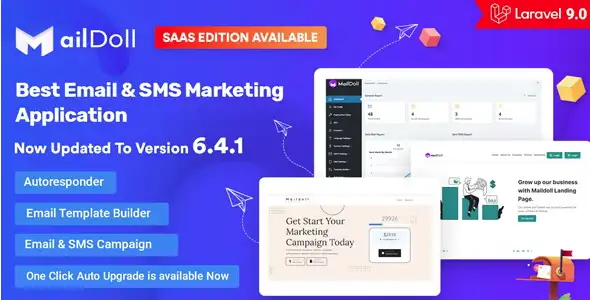 You can also automate and track your bulk Email and SMS performance.
You can use Maildoll to build customer loyalty, nurture leads, and increase direct sales.
---
Acelle Mail is a self-hosted, open source, full-featured and easy to use Email Marketing Web Application written in PHP / Laravel that lets you send high-volume marketing emails via your own server or through other email service (SMTP) providers.
Acelle Mail comes as a fully open-source product.
Install Acelle on your own web server and you can send marketing emails without any limitation.
You can get rid of some expensive email services as now you can have full control over the entire system of your own.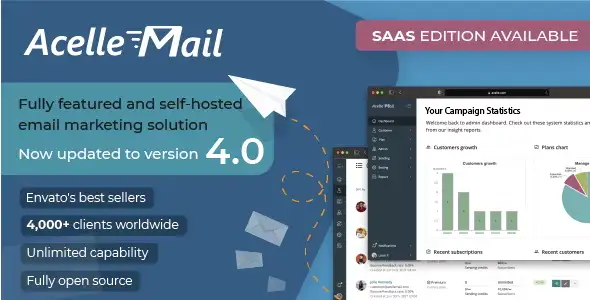 Acelle can be configured to send email through your own SMTP servers like Postfix, Exim, Sendmail or Qmail. It can also integrate with other email service providers like Mailgun, SendGrid, SparkPost, ElasticEmail or Amazon SES.
Acelle is also designed as a SaaS platform, allowing you to manage and sell your email services to the others.
---
These are some of the best email marketing PHP scripts available today. Each one has its own features and pricing plans, so it's important to find the one that best suits your needs.
Disclosure: Some of the link in some of our posts are affiliate links. This means if you click on the link and purchase the item, we may receive an affiliate commission. more info coming soon.