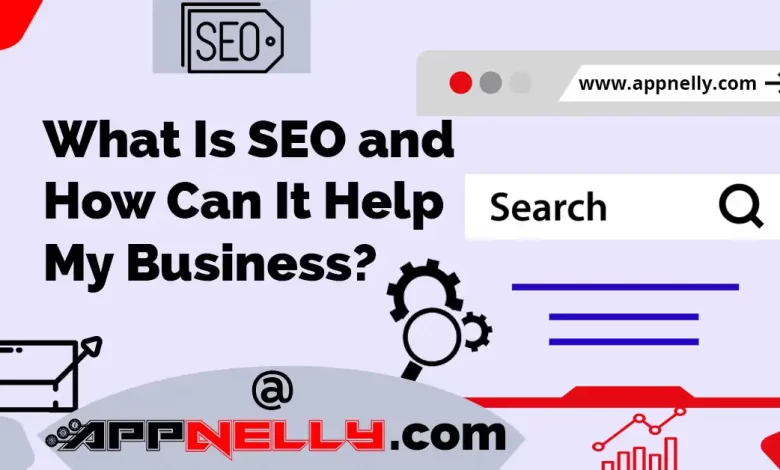 Introduction
Introduction to What Is SEO and How Can It Help My Business.
Businesses of all sizes can benefit from search engine optimization (SEO). That's because SEO is the process of improving the visibility and ranking of a website or web page in search engine results pages (SERPs). When done properly, SEO can help your business attract more visitors from organic search results.
But what is SEO, exactly? And how can you make sure you're doing it correctly? In this article, we'll answer those questions and more. We'll discuss what SEO is, how it works, and the benefits it can provide your business. Plus, we'll provide some tips for getting started with SEO. So read on to learn everything you need to know about SEO and how it can help your business grow.
What Is SEO?
Search engine optimization (SEO) is a multifaceted practice that involves optimizing websites or web pages to increase both the quantity and quality of organic traffic generated from search engine rankings. The ultimate goal of SEO is to secure a place on the first page of Google's search results for relevant search queries that resonate with your target audience.
The benefits of SEO are diverse and significant. One of the most important benefits of SEO is its ability to cultivate trust and credibility. By securing a high-ranking position for relevant search queries, you establish yourself as a leading authority within your industry. This, in turn, helps to instill trust and credibility with your target audience, which is crucial for conducting successful business transactions online.
Another crucial benefit of SEO is that it provides a competitive advantage. If your competitors are investing in SEO, and you are not, it is likely that they will outpace you in search engine rankings, giving them a significant competitive advantage. To compete effectively in today's digital landscape, investing in SEO is essential.
SEO also has the ability to reach a wider audience. By ranking higher in search engine results pages (SERPs), you have the potential to reach more people than if you were ranking lower. This is because most people do not go beyond the first few pages of search results when looking for information on Google.
Another critical advantage of SEO is its ability to support content marketing efforts. Producing high-quality content is a cornerstone of any successful content marketing strategy, and SEO can help ensure that your content reaches a wider audience. This, in turn, can help to attract more leads and customers to your business.
Finally, SEO can be particularly beneficial for businesses that target local customers. By optimizing your website for local search queries, you can rank higher in Google's local search results, making it easier for potential customers in your area to find and connect with your business.
What Are the Benefits of SEO?
There are lot of benefits of SEO but the following are 5 benefits of SEO!
SEO can help improve your website's credibility. When you show up at the top of the search engine results pages (SERPs), it means that you're an authority on the topic. And that's great for your business because it builds trust with potential customers.
SEO is a great way to get more traffic to your website. In fact, organic traffic is often more qualified than traffic from other sources. That's because people who use search engines are already looking for information related to what you offer.
SEO is free! There are no up-front costs associated with improving your website for search engines. So it's a great way to invest in your business without breaking the bank.
SEO supports content marketing. When you create great content, you can use SEO to make sure that as many people as possible see it. In fact, optimizing your content for search engines can help you get more leads and conversions from your blog posts, emails, and social media updates.
SEO can help you maximize your PPC campaigns. Paid search results are only shown when someone searches for a specific keyword or phrase. But by optimizing your website for those same keywords and phrases, you can get even more traffic from your PPC campaigns.
What Exactly Is Search Engine Optimization?


When it comes to SEO, there are a lot of misconceptions floating around. So let's clear some of them up.
First of all, SEO is not about gaming the system. You're not trying to trick Google or any other search engine into giving you a higher ranking. That's not how it works.
SEO is about creating valuable content that people want to read, and then making sure that your site is as easy to find as possible. That's it. You're providing useful information that people want, and you're using the right keywords and tags so that your site pops up higher in the search engine results pages.
It's a long process, but it can be incredibly effective in the long run. If you're looking to increase traffic to your site, SEO is definitely worth considering.
How Can SEO Help My Business?
So, what is SEO and how can it help your business? SEO is the process used to make a website more easily findable, relevant, and popular so that search engines will rank it higher. And this is important, because the higher a website ranks in search engine results, the more likely people are to visit it.
SEO can be used to improve a website's technical configuration, content relevance, and link popularity. For example, if you have a website and you want it to rank higher in search engine results pages (SERPs), you can improve its technical configuration by adding keywords to the site's title tags and meta descriptions, making sure the site is mobile-friendly, and creating an XML sitemap.
You can also improve a website's content relevance by adding keywords to the site's content and by publishing fresh, relevant content on a regular basis. And finally, you can improve a website's link popularity by getting links from other websites.
SEO doesn't have to be expensive – in fact, many of the things you can do to improve your site's SEO are free. So, if you're looking for ways to boost your business's online presence, SEO is a great place to start.
What Are Some Tips for Optimizing My Website for SEO?
SEO is one of the most important aspects of online marketing. If you're not familiar with the term, SEO stands for search engine optimization. It's a process of improving your site so that it ranks higher when people search for it on Google, Bing, and other search engines.
The higher your site ranks, the more likely people are to find it. And that means more traffic, and ultimately, more customers.
There are a lot of things you can do to optimize your website for SEO. Here are a few tips:
1. Make sure your site is properly coded and formatted.
2. Blog regularly and include keywords in your posts.
3. Make sure your content is original and high quality.
4. Use relevant keywords throughout your site.
5. Optimize your images and titles tags.
6. Link to other high-quality sites from yours.
How Can I Get Started with SEO for My Business?


So, what is SEO and why should you be interested? Simply put, SEO is the process of improving your site so that it appears higher up in search engine results pages (SERPs). In other words, when people search for keywords related to your business, your site will be more likely to show up as one of the top results.
This is a valuable asset because, as a marketer, you want as many people as possible to find and visit your site. And the higher you rank on SERPs, the more traffic you're likely to get. In fact, studies have shown that organic search traffic accounts for around 50-70% of all website traffic.
That's why SEO is so important for businesses. It can help you attract more visitors, which can lead to more sales and revenue. Not to mention, it's a great way to compete with bigger brands that have bigger budgets.
So how can you get started with SEO for your business? The first step is to identify the terms and phrases that people are likely to use when searching for your products or services. Then, you need to optimize your site for those keywords by using them throughout your content, including in your title tags, meta descriptions, and header tags. You can also use them in your social media bios and posts, and even in your email marketing campaigns.
The bottom line? SEO is a valuable tool that every business should use to increase its online visibility and reach more customers.
Conclusion
SEO is the process of optimizing your website to rank higher in search engine results pages. When people search for terms related to your business, you want your website to be one of the first results they see.
SEO can help you reach more customers and grow your business. It's a long-term strategy that requires patience and dedication, but the results can be worth it.
If you're ready to start optimizing your website, SEO can be a great way to boost your business.
Subscribe to our newsletter today so you don't miss any of our future post that could help you learn more about how SEO can help you achieve success online.
---
Disclosure: Some of the link in some of our posts are affiliate links. This means if you click on the link and purchase the item, we may receive an affiliate commission. more info coming soon.